Family Counseling
Individual VS Family Counseling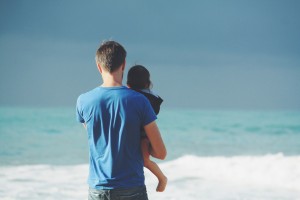 "Happy wife, Happy Life?" The truth is you are NOT very likely to be having a happy life if your child, your spouse, your in-law, your parent (or whoever in your family) is unhappy.  A strong, healthy family is crucial to the well-being of individuals (whether we like to admit it or not). Family counseling might be helpful to help your family get back on track with healthy family dynamics by evaluating communication patterns, sharing parenting theories and practical techniques, and developing spiritual unity through scriptures. You might find yourself a lot healthier physiologically, psychologically and spiritually when the tension and dysfunctional conflicts in the family is reduced.
Family Counseling as a Preventive Measure
"We don't need counseling quite yet." Some clients, such as soon-to-be-remarried-parents find it helpful to come in for a session to talk about expectations for the transitions (such as holiday arrangements with step-children, between home communication, loyalty to their biological parents, step-parenting roles, etc.) Others find it helpful to simply have some resourceful support while laying the foundation of a stronger family.
Families with Young Children & Adolescents
"My child needs counseling, not me!" is what we often heard from parents. However, in order for the counselors to understand the presenting problems, progress and treatment goals of your child, it is crucial for the counselors to be collaborating closely with you.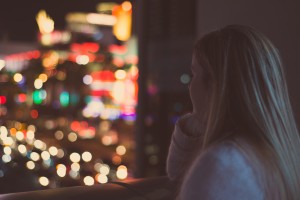 Depending on the age of the minor client(s), there might be a varied frequency of sessions when the counselor requests the presence of the parents. Many families found it therapeutic to have intentional time together with a neutral professional to uncover unhealthy family dynamics, and facilitate open and respectful communication.
Blended Families/ Step-Parenting
"I am done feeling ostracized, rejected, and being the lonely step-parent!"  Blended families can be so challenging! It can be, at times, feeling like you are on a perpetually misunderstood path as a step-parent. Other than learning skills to re-create a strong family dynamics, we are also here to support you as you re-build a brand new page as your family heals from previous hurts.
Multigenerational Families
"I am the adult child who does not want my parents or in-laws to be here." We respect that and agree that the presence of your parents in session is NOT necessary. With the inappropriate timing, having other family members for an adult client might cause more confusion or frustration. If you would like to discuss some personal or family matters individually, please feel free to schedule an individual session.
To schedule an appointment, please press the Orange button on the side bar or at the bottom. For more information, please visit here.